What's one way to make your cosy evenings sat by the fire a little more delicious? Gooey Oreo cookies, that's what. This recipe is quick, easy and fun and I've been craving them almost every evening since. For me, any cookie must be gooey for it to get a solid scoring on my cookie chart (I don't actually have one of those, but they sound great...someone make one), a gooey cookie with oreo in it is even better. Let me know if you bake them, I promise you will not regret it!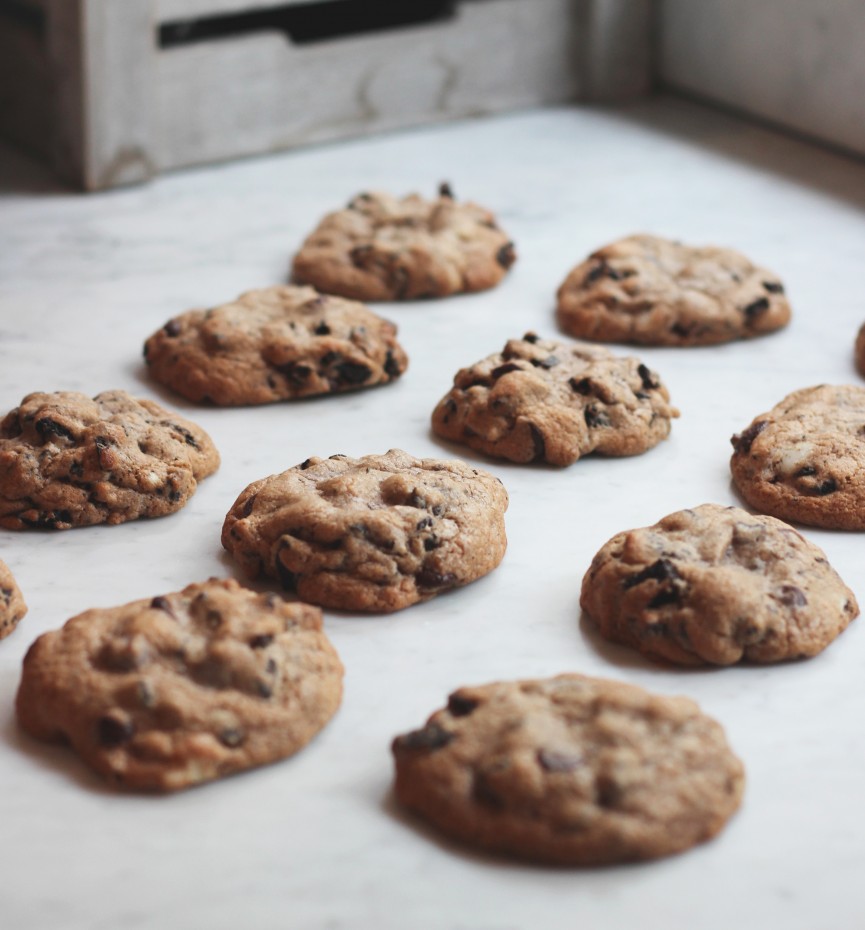 Prep time: 20 Minutes
Cook time: 10 Minutes
Difficulty: Easy
You will need...

200g or 1 ½ Cups Plain Flour
½ Tsp Baking Powder
50g or ¼ Cup Light Brown Sugar
100g or ½ cup White Sugar
110g or 8 tbsp Butter
50g or ¼ Cup chocolate chips
14 or 1 UK pack of Oreo Cookies
1tsp Vanilla extract
1 Egg
Preheat the oven to 180oC

Melt the butter, and beat in the sugar until fully mixed together.

Carefully add in the egg and vanilla until just mixed, make sure not to overbeat.

Crush up the Oreo Cookies. You can either pop them in a plastic bag and crush them with a rolling pin, or carefully cut them up using a sharp knife and a chopping board. They crumble up well when cut up.

Add in the flour and mix together until full incorporated, but try not to over mix to make sure they stay light and fluffy! Then stir in the chocolate chips and crushed up cookies, and again try not to mix too much.

Using spoons, or your hands if you don't mind getting too messy, form small balls and pop onto a lined baking tray leaving a bit of space for the cookies to spread out.

Pop them into the oven and bake at 180oC for 9 – 11 minutes, until the cookies are lightly golden brown. Slide them onto a rack for them to cool, if you can wait that long!