Okay, so I have to admit i'm not the biggest fan of mince pies. I've tried to like them over the years I really have, but there's just something about the currents and sultanas that I can't quite stomach. This doesn't however stop me from baking them or eating the warm shortcrust pastry once the festive season comes around. I like that some of the mincemeat juice soaks into the pastry to give it a lovely christmassy taste (without actually eating the entire filling). The below is a simple, very easy to follow recipe that I used to make my mince pies this year, and the mincemeat was a christmas spice version of the original and although I didn't eat it, everyone else told me it was delicious! haha. How do you make your mince pies?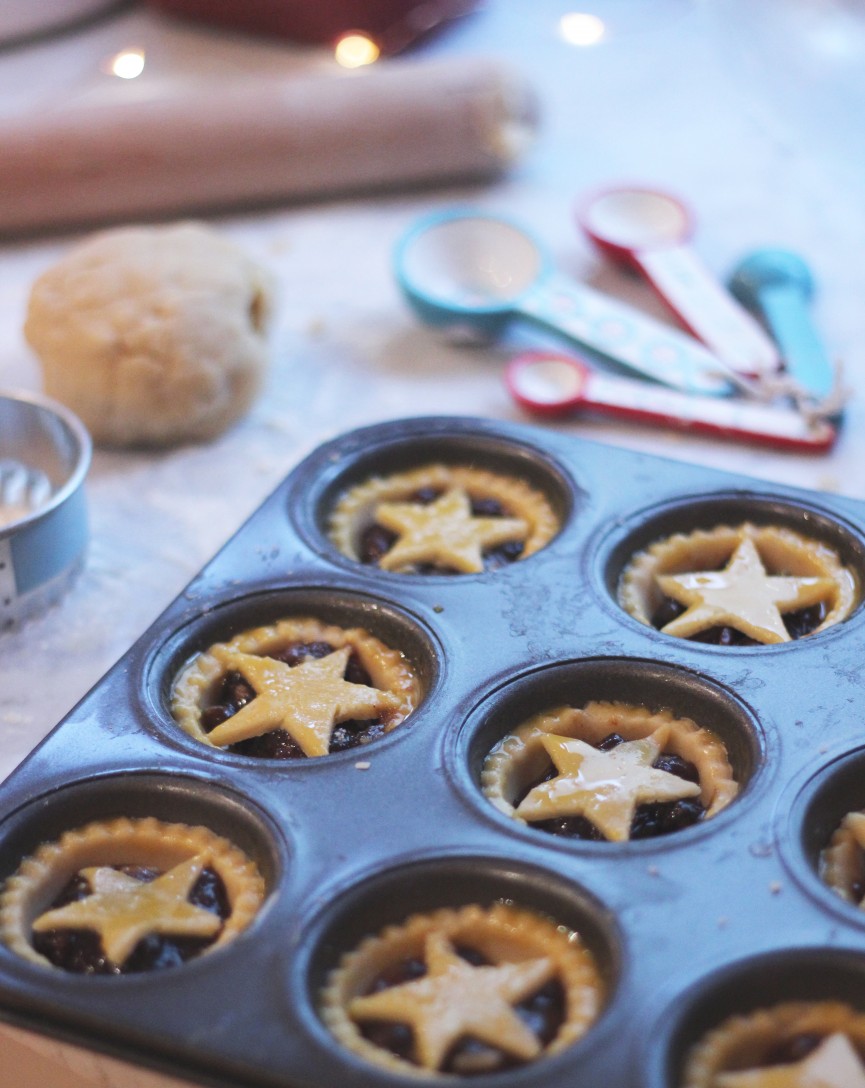 Servings: Makes 12
Difficulty: Easy!
You will need...

680g Plain Flour
400g Cold Unsalted Butter
4 tbsps Caster Sugar
5 Large Egg Yolks (Keep one aside for brushing the tops!)
8 tbsp Cold Water
1 Pinch Salt
1 Jar Mincemeat – I like Waitrose's Christmas Signature Spice
Preheat the oven to 175oC
Sift together the flour and salt into a bowl. Using your fingers, rub in the cold butter until you have a crumble-like mixture. Stir in the sugar and egg yolks, and add the water a tablespoon at a time until the mixture draws together to make a dough. Press the dough into a ball, and wrap in clingfilm to chill for 10 minutes.

Roll out onto a clean surface, dusted with flour using a rolling pin. Using a round cutter, I prefer ones with fluted edges, cut out circles to fit into the muffin tin. Grease your muffin tin with butter before gently pushing the circles in. Add a teaspoon full of mincemeat into each mince pie. With the remaining dough, cut out little shapes like stars and pop onto the top of the pies. Brush over with the remaining egg yolk. Bake for 15-20 minutes until glossy and golden brown! Best served warm with a christmassy drink or a glass of milk!